Cybersecurity Solutions That Are Just Right
Don't fall victim to the cybersecurity noise. We will help clarify your security priorities and build a solution that protects your organization so you can rest assured knowing your data is safe.
We provide:
Security Assessments to prioritize the most significant risks
Incident Response and Disaster Recovery Plans to ensure business continuity
Security Profiling and Road Mapping to pinpoint the right priorities and timelines
Productivity and Cybersecurity Advisory so you know where to focus your budget and efforts
Compliance We can perform the audit or provide audit consultation and preparation
24/7 Security Operations Center (SOC) to monitor and manage risk while supporting your team
Hardware as a Service to help you get the hardware you need while remaining budget-conscious
Security Awareness Training to create a first line of defense (human firewall)
Security Tools and Services built to provide comprehensive protection against ransomware, data breach and extortion, and financial fraud and theft
Learn How to Secure Your Business From Cybercrime With Our Free Resources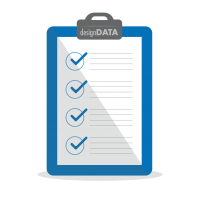 Many organizations believe they are protected from cybercrime, but they aren't. Don't let cybercriminals find a loophole in your security strategy; download our checklist of the top 10 things you should be doing to protect your business.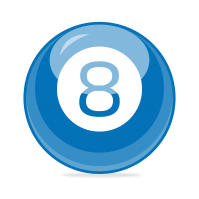 8 Questions to Ask Your IT Provider
Sometimes, critical elements of a cybersecurity strategy are left out. Don't get caught without a solid plan; download our list of 8 questions you need to ask your IT provider today.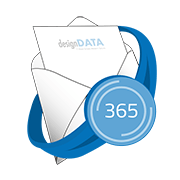 Getting Better Results Out of Microsoft 365
So many business risks are born through email. Luckily, Microsoft 365 has many helpful features that, when implemented, greatly mitigate cybersecurity threats. Download our guide to get the full run-down on the most appropriate tools for each business challenge.

Below are some of the tools designDATA offers to solidify your cyber defense strategy:
Cybersecurity Awareness Training to prepare your staff to identify attacks and better understand their responsibilities as part of your organization's cyber defense
Baseline Policies for Active Directory and Microsoft Office 365, to standardize protection best practices, configuration settings, and controls
Dark Web Scans to identify your organization's domain names in compromised credential databases utilized by cybercriminals
Endpoint and Server Protection to keep your servers and workstations safe from viruses, worms, and other malware using both definition-based and behavior-based detections.
Email Protection to filter out messages with malicious links and attachments and let staff know when a message comes from outside your organization.
Penetration Test & Vulnerability Assessment and Remediation to uncover any weaknesses in your security profile and make a plan to close the gaps
Anti-Ransomware Software for endpoints and servers, to protect your organization from ransomware attacks
Layer 7 Firewall enabling intrusion detection and prevention systems, along with a Web Application Firewall to protect your websites
Reactive Containment via Firewall/Endpoint/Server communication, ensuring that a single infected machine is quarantined, with the firewall, servers, and other endpoints dropping all packets from the quarantined device
Managed Drive Encryption to secure your data from hackers or thieves that gain physical possession of your laptops or workstations
Security Information and Event Management (SIEM) improves incident management by enabling our team to identify activity indicative of both an active breach and a precursor to a breach, like port scanning and data exfiltration
24/7 Security Operations Center (SOC) Cybercriminals never sleep, and neither do we. We have a team of cybersecurity engineers ready to assist your organization 24/7
We Are Serious About Security
Bad actors are getting smarter, and they realize that IT Managed Service Providers are entrusted with the security of the organizations they support. We recognize that we have a critical responsibility not only to recommend best-in-class data management and security practices for our clients but to live them ourselves. That's why we complete annual AICPA SOC Audits to analyze and validate our data management and security controls regularly.
Don't be the next company name under the data breach headline;
consult one of our experts today.