Feel smarter, Work Faster, & Be Security Conscious
Empower Your Team While Boosting Productivity & Security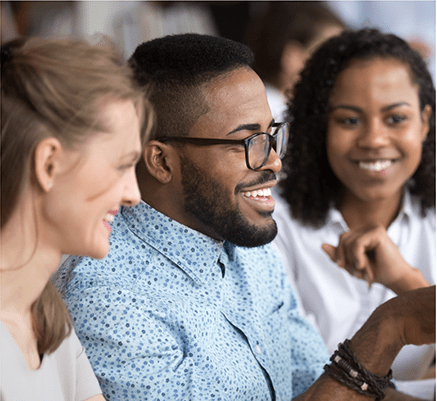 ---
This training is
100% FREE
for all designDATA clients
---
Programs like Microsoft Word and Excel have many features that can boost productivity, but IT companies aren't taking the time to share this knowledge with their customers. Training your team to become proficient with the software they are using daily helps them feel like a tech-savvy pro while working faster towards your business goals.
And DON'T FORGET, where you have people, you have security risk; providing security-focused training is essential for creating awareness and ensuring your critical data remains safe.
We help organizations:
Maximize efficiency with familiar tools
Minimize the impact of software disruptions
Reduce security risk by delivering innovative training programs for every area of your business
Our goal is to develop 
tech-savvy users
 that drive your business towards success.
All standard training recordings are available to review in a video library at any time.
Event

Date

Date

Time

Presentation Best Practices

SharePoint and OneDrive Fundamentals (TBC)

EXCEL: Working with Tables

WORD Formatting Tips and Tricks
Due to the COVID-19 pandemic, we are holding all current training sessions virtually;
however, we hope to return to providing in-person sessions onsite in the future.
We are always developing new training courses and content!
Here is a list of some of our most popular courses:
Comparing Video Conferencing Apps
Email Security – How to Spot Malicious Emails
Excel – Conditional Formatting
Excel – Tips and Tricks
Excel – Working with Charts
Excel – Functions & Formulas
Excel – Working with Tables
Excel – Working with PivotTables
Excel – Analyzing Data
Excel – Working with Macros
Excel – Functions and Formulas PART TWO
HOW TO STAY SAFE: Browser Security
HOW TO STAY SAFE: Mobile Security
HOW TO STAY SAFE: Password Security
HOW TO STAY SAFE: Social Media Security
HOW TO STAY SAFE: Travel Security
Introduction to OneNote
Outlook – Managing Your Inbox
Outlook – Tips and Tricks
PowerPoint – Transitions & Animation
PowerPoint – Best Practices
Teams – The Basics
Teams – The Cool Stuff
Word – Working with Shapes and Pictures
Word – WordArt, SmartArt & Charts
Word – Working with Mailings
Word – Working with Custom Forms
Word Tips and Tricks
ZOOM Basics