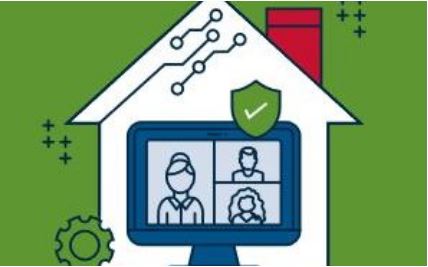 This month, the Cybersecurity & Infrastructure Security Agency (CISA.gov) released an incredibly useful toolkit for organizations concerned about the cybersecurity risks associated with a remote workforce.  This Telework Essentials Toolkit provides practical guidance to Executive Leaders, IT Professionals, and Teleworkers to protect their organizations from cyber-based threats. This guide provides an excellent overview of how to secure your organization's information assets in a remote world, focusing on:
Best practices
Vulnerability management
Advice on securing a home wireless network
Implementing multi-factor authentication
Recommendations on organizational policies
Check out the CISA Telework Essentials Toolkit for practical guidance to protect your organization from cyber-based threats.
For individual guidance on these recommendations, help with customized implementations, or a thorough cybersecurity risk assessment, designDATA stands ready to assist organizations wanting to secure their IT environment effectively. Reach out to security@designdata.com, or give us a call at 301-921-6696.