designDATA Welcomes New Director of Cloud and Data Center Operations
The new Director brings a passion for contributing to best-in-class  IT industry performance
Washington, DC – May 5, 2021. Washington-based designDATA is excited to welcome our newest organization leader, Supal Desai. Supal will be embracing the role of Director of Cloud and Data Center Operations, a position that requires both technical skills and the ability to direct all cloud business practices. Luckily for us, Supal excels at both.  
"While many cloud directors understand their products well, we searched for an individual that had direct technology experience and a passion for all cloud solutions. Supal is one such individual," explains Matt Ruck, president and CEO at designDATA. "He brings well-rounded expertise in every area of cloud services to our clients and has a reputation for professional, personable, and knowledgeable leadership. We are thrilled to have found such a great fit for our organization."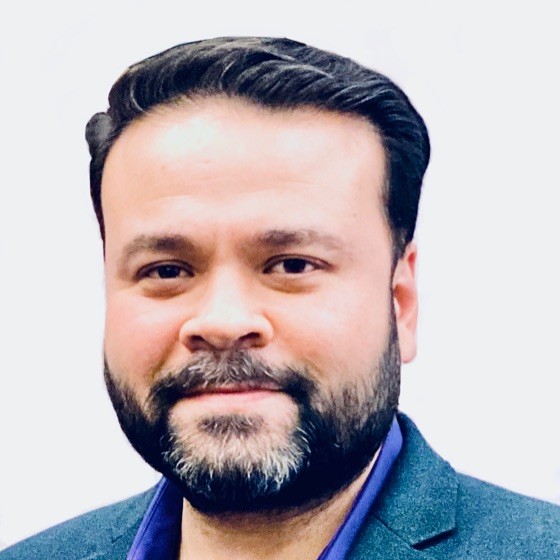 Supal Desai
Supal joins designDATA from Accenture, where he played a critical role as the Global Command Center's Technology Program Lead. Among other things, at Accenture Supal perfected his ability to direct large organizational changes, implement major security and compliance solutions and regulations, and improve leadership reporting processes.   
"I am fuelled by two things: my passion for new challenges and to deliver outstanding results in the technology industry. To meet these goals, I aim to work with companies that are technology visionaries, dedicated to delivering world-class performance and security. Joining the designDATA team was an easy decision," states Supal. "I look forward to working with their teams and delivering innovative cloud solutions to our clients." 
Our Cloud Offerings
Among other responsibilities, Supal will be heading our Cloud Services department, which consists of three offerings: Azure, AWS, and designDATA's private cloud. While there are pros and cons to all three services, every cloud solution offers: 
Seamless and immediate scalability

 

Robust data security 

 

Redundancy

 

Co-location

 

High availability

 

Cloud sync

 
 "We have a large and diverse client base and offer several cloud solutions for these clients. Thus, it was important that our Director of Cloud and Data Center Operations understand each service well to advise and implement the most opportune technology for each user," explains Ted Dennis, Vice President of Operations at designDATA. "Supal brings a knowledge base and passion for this industry that meets this need and offers incredible value to our clients." 
About designDATA
designDATA is an IT Managed Services Provider focused on equipping organizations with scalable solutions that enable teams to securely do their best work. They do this by striving to see the world through their clients' eyes, aligning IT operations with organizational priorities and ensuring staff have the resources they need to excel. They provide 24/7 tech support, data center and cloud services, robust cybersecurity solutions, exceptional end-user training, and enterprise-level consulting services.
For more information on how to implement Microsoft 365 Business Voice, visit our website or contact:
Erik Haas
Director of Sales and Marketing
designDATA
240-599-8340
ehaas@designdata.com