Microsoft 365 App of the Month:
Microsoft Forms
Microsoft Forms is an easy-to-use application included as part of a company's Office 365 subscription and is also available to anyone with a Microsoft account. The tool allows you to quickly create, preview, and share forms, surveys, and quizzes with internal and external recipients.
Getting started with the app is as simple as selecting the type of question you want to ask (multiple-choice, text-based, etc.) and then typing in the question and possible responses, like so: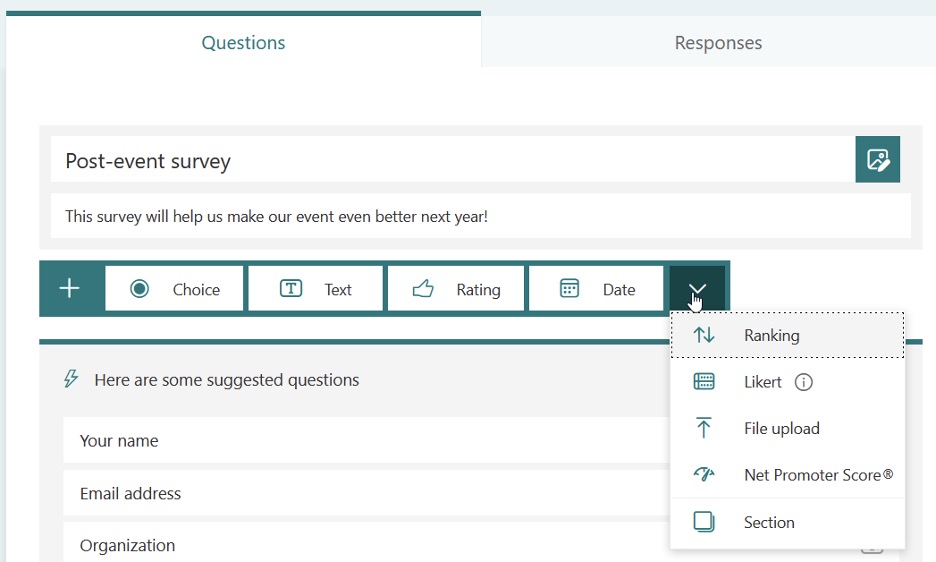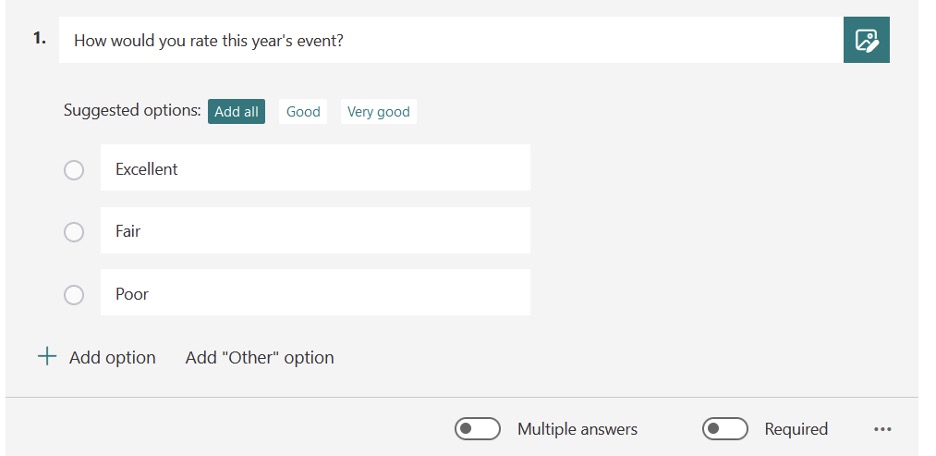 Once you've entered all of your questions, select the Preview button to see how your survey will appear on both a computer and a mobile device: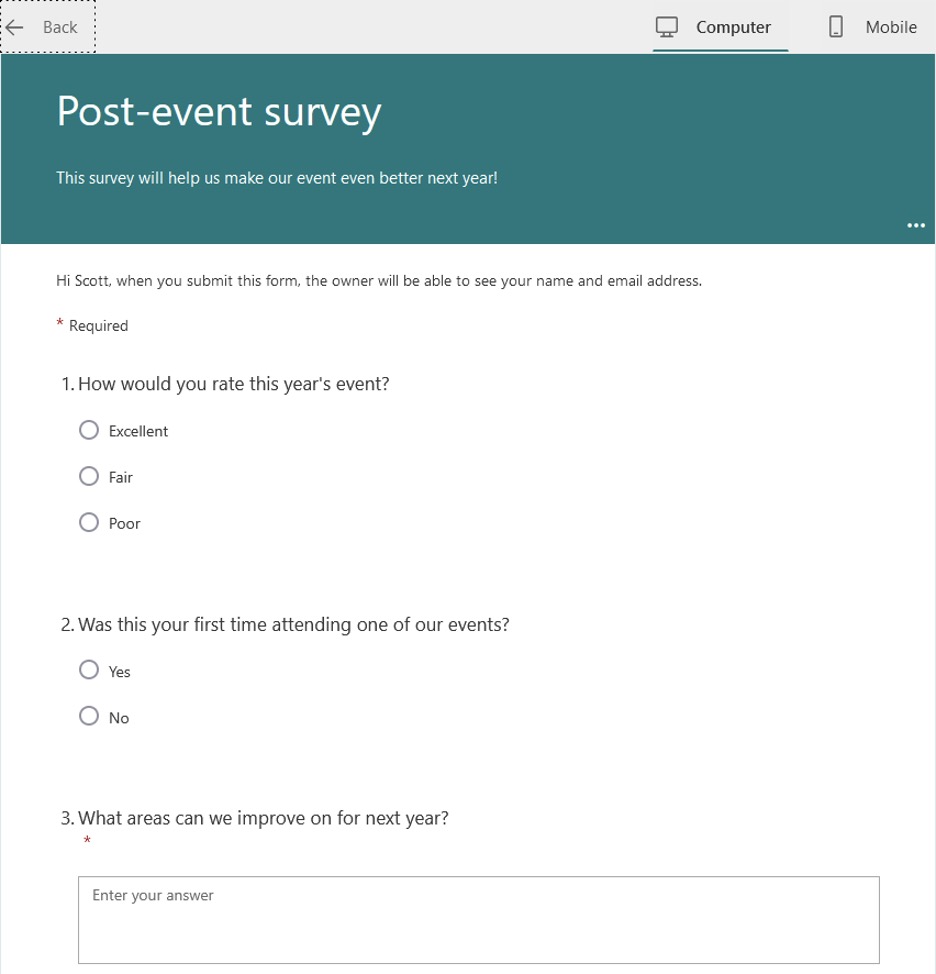 Once satisfied with your form, click the Share button; this creates a link to the form. You can then paste the link into an email, a Teams chat, or anywhere else you'd like! The recipient simply clicks on the link and can then fill out your form. The best part? She doesn't need to be an Office 365 customer to do so!
To see the results, simply navigate to the Responses tab of your form, where you can either view the responses right from the form window or in an Excel spreadsheet.
Those are the basics of one of Microsoft's best apps, Forms. This application has other fantastic features, like creating tests or quizzes and using branching to determine which questions users need to answer based on their responses; we highly recommend you give this application a go!
If you'd like recommendations on other Microsoft applications that could improve efficiency and boost productivity for your teams, don't hesitate to get in touch.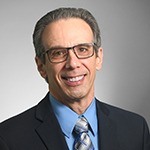 Scott Richards joined designDATA in July 2017 as the Director of Training and Employee Engagement. In this role, he plans and executes weekly webinars for clients and delivers onsite training (currently virtual). Scott is designDATA's communications and productivity expert, making him uniquely positioned to offer strategies and tools which he has developed both prior to and because of the emerging reality of remote workplaces. Scott focuses on providing "communication excellence" and works hard to incorporate this into the training programs he develops for not only the designDATA team but also for their clients.