Microsoft 365 App of the Month:
Integrating a Video Into Teams
One of the things that makes Microsoft Teams so user-friendly and extensible is that it allows you to integrate common technologies into the platform. For example, did you know you can make YouTube videos easily accessible for you and your teammates in Teams? Plus, it's really easy to do! Here's how:
1. Go to the YouTube video you want to embed into Teams, click the Share button, and then click on Copy to copy the link to your clipboard.
2. Select the + button on the top right of the channel toolbar where you'd like this to live, like so:

3. This will bring up the Add a tab screen. Start typing YouTube in the search field and you should see the YouTube icon appear. Click on that icon: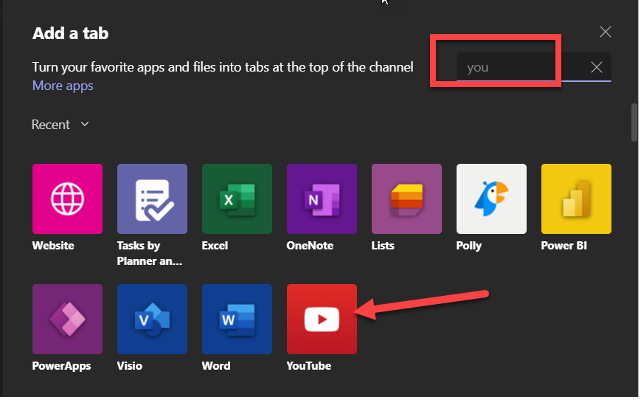 4. On the next screen, select Add to add YouTube to your Teams channel:

5. On the following screen, paste the URL of the YouTube video you copied in step one and hit Enter. When you see the video preview appear, select it with the mouse and then select Save: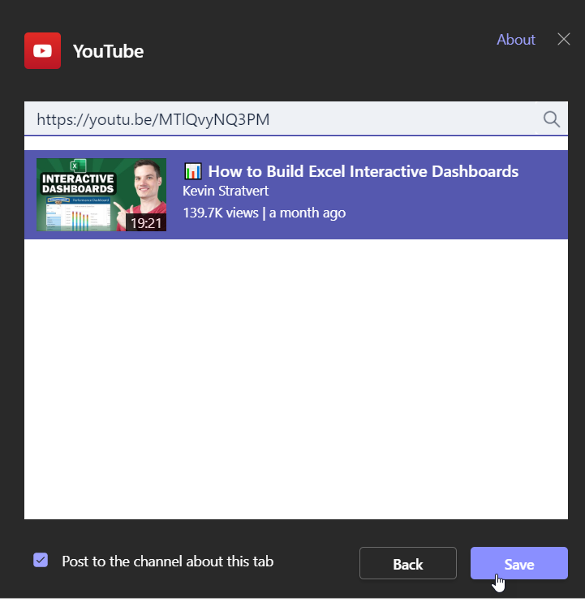 6. That's all there is to it! You should now see the YouTube video as a new tab in your Teams channel: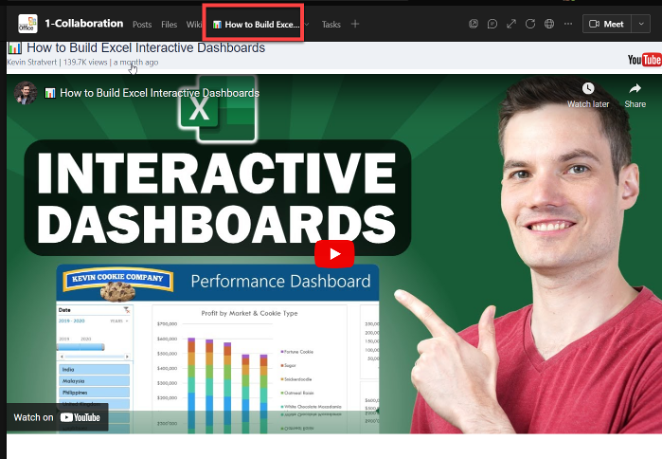 Microsoft Teams is an invaluable collaboration and productivity-enhancing tool for organizations of every size. If you're curious about other fantastic features of this power tool, do not hesitate to get in touch with one of our Microsoft experts.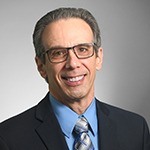 Scott Richards joined designDATA in July 2017 as the Director of Training and Employee Engagement. In this role, he plans and executes weekly webinars for clients and delivers onsite training (currently virtual). Scott is designDATA's communications and productivity expert, making him uniquely positioned to offer strategies and tools which he has developed both prior to and because of the emerging reality of remote workplaces. Scott focuses on providing "communication excellence" and works hard to incorporate this into the training programs he develops for not only the designDATA team but also for their clients.