Per Scholas: Finding the Best Employees in the Right Place
Corporate responsibility is an important value for designDATA and we believe in implementing socially responsible practices across all aspects of our business. Our community initiatives are at the heart of our operations as we aim to create opportunities for those who are too often overlooked in the tech sector. 
 designDATA has partnered with Per Scholas to help us achieve these important goals. 
Per Scholas and designDATA
Per Scholas is a non-profit organization that promotes equitable access to education. For the past two decades, Per Scholas has helped unemployed and underemployed individuals across the United States build their career in tech.  
Students receive hands-on technical training and learn professional skills to prepare them for entry-level positions in the tech sector.  
 Through mutually beneficial partnerships with leading tech companies, like designDATA, the organization designs rigorous training programs and creates opportunities for those who are too often underrepresented in the information technology sector, particularly women and people of color. 
Upon training completion, Per Scholas graduates are connected with relevant employers.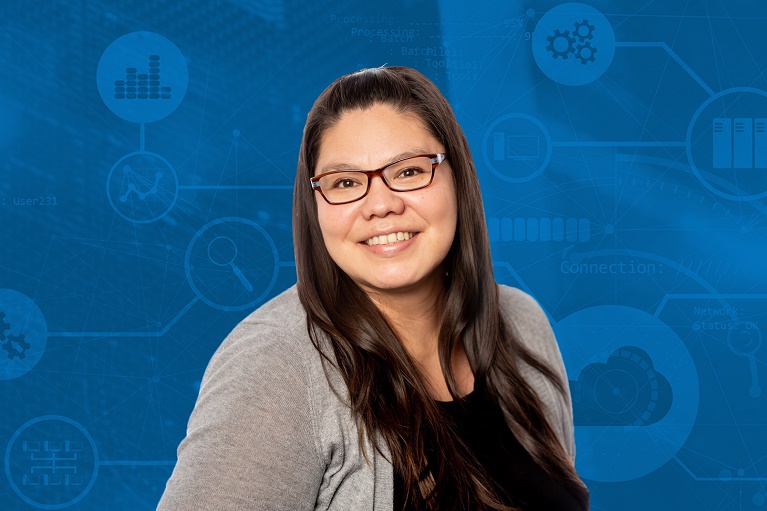 More than 11,000 graduates have launched their tech careers through Per Scholas. Janelle Joseph, a designDATA CTM, is one of the successful Per Scholas graduates of 2017. 
Before joining designDATA, Janelle worked for our holding company, Doyon, based in Alaska. As a shareholder of Doyon, she was offered the opportunity to participate in the Per Scholas training program. 
In search of stability and wanting to develop transferable skills, Janelle jumped on the opportunity, which required her to relocate to Silverspring. Although a daunting prospect at first, Janelle was pleased about the decision to move, as she shares: "I'm older, and I was making a complete career change out of the oil and gas industry…I was at a crossroads for myself and had to decide whether I wanted to remain in such an unstable industry or move into IT." 
 Janelle excelled at her final examination, and, starting as an intern on designDATA's help desk, she quickly progressed into a management role as a CTM for Team A. 
Building a successful career with designDATA, Janelle credits the company as the perfect starting point, sharing that, "You are exposed to such a variety of IT issues when you start off on the service desk which isn't standard at a lot of other places. There are so many opportunities to learn and decide what you like, and designDATA is really supportive as far as certifications and employee learning go. At designDATA, your success feels like it's in your own hands, like you have control because they allow you to self-learn so much." 
What does the future hold for Janelle at designDATA? 
"I'm coming up on five years soon and I'm pretty invested in this industry now since I've gained so much knowledge over the years. You learn so much as a manager, about yourself, employees, and managing in general. There is still a lot for me to learn and I look forward to my professional and personal growth with designDATA." 
designDATA's partnerships with Per Scholas and Byte Back are pivotal to the success of our community initiatives. Through our association with these organizations, designDATA continues to provide opportunities for graduates to launch successful tech careers.