The Top Pandemic Strategies to Take Back With You to the Office
There is no doubt that COVID-19 has changed the way we work. While some organizations have embraced the remote workforce since the start of the pandemic, others plan their strategies for when and how their employees will return to the office.
Although there have been many challenges, organizations also have opportunities to reimagine their workspaces and workforces. In planning strategies for moving forward, business leaders need to think creatively in harnessing these opportunities and adopting some of the pandemic tools they have been using so far.
Here are our top four pandemic strategies to take back with you to the office: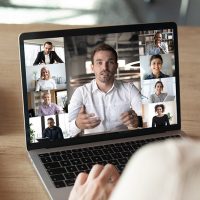 Staying connected while apart
Keeping remote workers connected has been a priority for companies during the pandemic. As social distancing is likely to stay for the foreseeable future, managers will continue to face the challenges of integrating both in-person and remote teams.
With virtual meetings via video conferencing apps safer than in-person meetings, technology will remain at the forefront of managing remote collaboration.
Microsoft Teams has developed some great features to help you manage socially distanced team members. These include Whiteboards for virtual brainstorming, Together Mode to replicate a virtual meeting room, and creating channels to handle specific tasks and projects. Reaction icons in Teams is also a fun option for members to communicate during virtual meetings, adding a more personal and interactive touch to the virtual office space.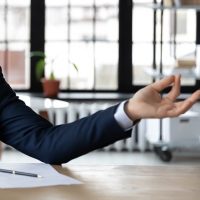 Putting health and safety first
As they did during the height of the pandemic, business leaders must prioritize both the physical and mental well-being of their in-office employees.
Issues that should be considered include physical distancing, transport needs (if employees are at increased risk on public transport), access to and from the building and within offices (elevators, busy corridors), food and beverage policies, the provision of personal protective equipment, and cleaning and sanitization protocols. These are likely to be ongoing matters, and responses should evolve along with official regulations.
As with stores and other public spaces, organizations can use many pandemic tactics in the office space to keep employees safe. For example, you can limit the number of people in the office, use arrows for one-way traffic around the space, have sanitizer at set stations, plexiglass to separate workstations, and ensure that employees are wearing the appropriate protective equipment.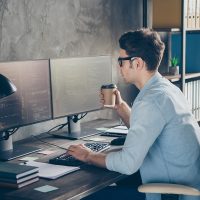 A remote workforce is a diverse workforce
Although some enterprises may prefer having in-person teams, a key advantage of having a remote workforce is having a more diverse team; the hiring process does not need to include consideration of an employee's proximity to the office. This means a more global and inclusive workforce is possible, and organizations can expand their talent pool geographically. This is certainly one aspect of the pandemic working environment that enterprises can use to their advantage.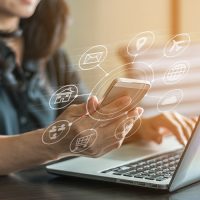 Encouraging a flexible work culture
The pandemic has resulted in a more casual and flexible work culture, and this is something that organizations should consider when it comes to returning to the physical office.
Employees have become used to the flexibility of working from home, setting their hours and not having the morning rush to get to the office, wearing more casual and comfortable clothing, and taking things at a more reasonable pace. When employees have more autonomy over their work experience, their productivity and creativity often improve.
This more flexible approach to work should also be accompanied by a focus on productivity and objectives rather than set hours and tasks. Concurrently, there will still need to be clear boundaries between work and home time and clear expectations across the board regarding deliverables.
How designDATA can aid your return to the office
Any return to the office strategy should prioritize end-user training on all solutions for both in-office and remote workers. To address this priority, designDATA offers free productivity training with every managed services contract. You can view our current training session schedule here, and don't hesitate to get in touch if you have any questions.