"Creating an Announcement" and Other Features in Microsoft Teams that Help Replicate the Office Space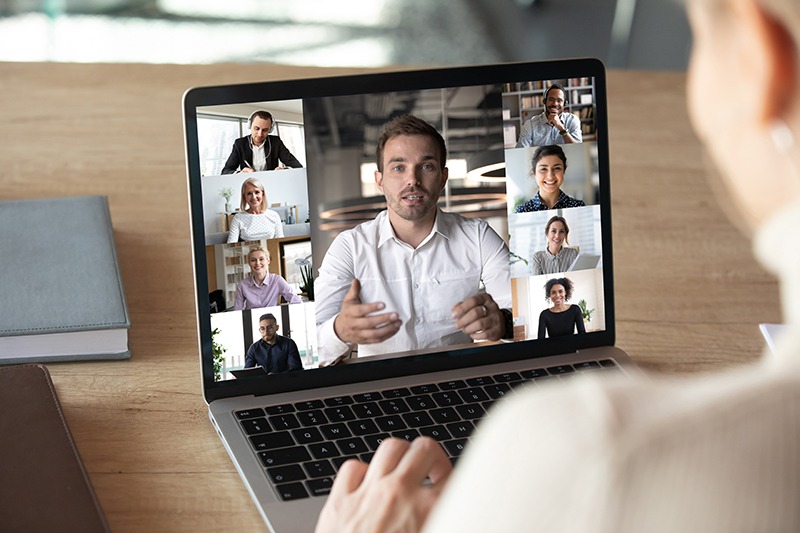 In the current remote-work culture, a socially-distanced workforce is deprived of the personal interactions experienced in a traditional office environment. Organizations across the globe have faced the challenges of encouraging connection and engagement in their virtual spaces. 
Since the pandemic started, Microsoft Teams has become one of the most popular tools to manage remote teams and promote collaboration. They have even developed and enhanced many features to help replicate the physical office space.
Here are five of our favorite tools in Microsoft Teams that allow workers to communicate more naturally and engagingly, fostering quality creativity and collaboration:
Create an announcement for everyone to see
Within a physical office space, it's easy to make announcements to your whole team. A great new feature in Microsoft Teams that replicates this is the ability to create an announcement. This will appear as a banner at the top of a post and is a helpful way to instantly draw attention to important information about an upcoming project, meeting, or social matter. 
Plus, they're customizable: you can add a title and image to the announcement, and it can be marked as important by adding a red exclamation point. Announcements are available in channels, and it's also possible to post one across multiple channels. You can even email them directly via Outlook.
Use a whiteboard or mural for real-time collaboration
Whiteboard is a great feature that replicates the boardroom environment by allowing participants in a virtual meeting to sketch, write, and brainstorm new ideas onto a shared digital canvas. 
Mural is just as awesome. This Teams app provides a digital workspace for real-time visual collaboration. The app allows participants to create diagrams, add digital sticky notes, share concepts, chat, and start a video call while simultaneously collaborating.
See a virtual meeting room with Together Mode
Together Mode is an innovative new app in Teams that also replicates the boardroom. Using AI segmentation technology, meeting participants are digitally placed in a shared background to make it feel like they are all in the same room. 
Not everyone in the team has to use the feature, but for it to work most effectively, every participant needs to have their camera on during the meeting. Everyone will be visible simultaneously, and their position does not change throughout the online session. This makes it easier to read body language, reactions, and create a more cohesive and engaging virtual meeting space.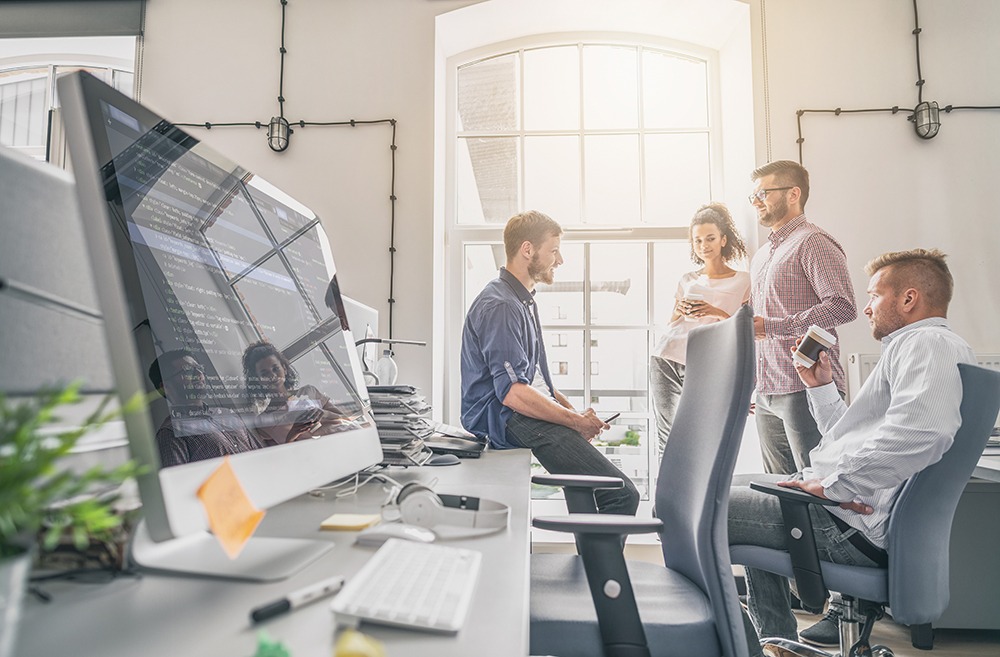 Create channels for focused collaboration
Much like having different teams hosting meetings and collaborating directly within an office, channels are a handy way to deal with project management. It's a space where everyone who has access to the channel can collaborate, hold meetings, and have conversations. Team members within a channel can use the 'follow' option to receive updates about all channel activities.
Use live reactions to respond in meetings
The lack of visual cues and personal interactions often leaves virtual-meeting participants frustrated. Plus, it can be challenging to express yourself in a virtual environment. 
Thankfully, Teams has released some fun new tools for users to communicate and respond during a meeting without interrupting the flow. There are four reactions available: like, love, applause, and laugh. Participants can also click on an icon to raise their hand in a meeting – a great option to avoid those awkward moments when a few people try to speak simultaneously. These reactions are accessed by hovering over the 'show reaction' in meeting controls at the screen's top right area.
Welcoming Teams software into your work environment
Microsoft Teams has greatly helped facilitate our move to remote work, promoting productivity among our teams and softening the blow of losing our office space. We've recently launched Microsoft 365 Business Voice and have found that this telephony software has also helped replicate the physical workspace in such a meaningful way. Let designDATA help you achieve the same results by setting up your business phone system for calling, chatting, and virtual meetings all in one app.