How to Share Your Screen with Teams
Screen sharing is a very useful tool that will help coworkers view content together.  Below I show how I shared my screen with my coworker Ricardo to discuss a project we were working on together. (click on pictures to enlarge)
Join or start your meeting with the option of video or voice by selecting the icon on the top right corner of the screen

Move your mouse to the bottom-middle of the screen during a meeting in Teams.
Choose the chat control options.
Click the third icon from the left, the icon with the square box and arrow.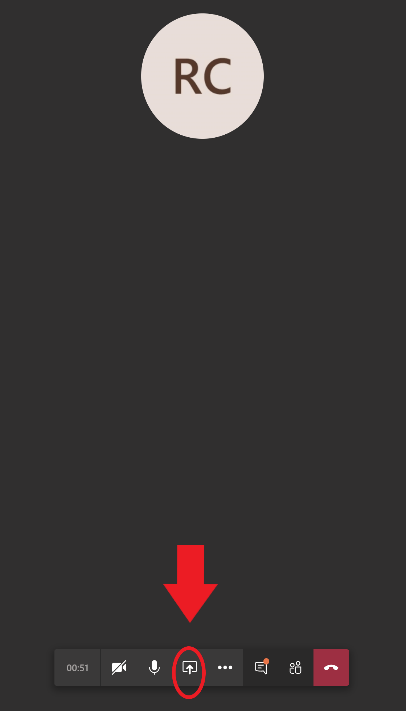 You can then choose to share your screens, desktops, windows, or programs.

 

To stop sharing your screen click on the square icon with the X in the middle.